Princess with a penis
A New York, les travestis sont mes amis. Nos devises en commun : New York est mon excès. Mon savoir vient du plaisir. Plus je jouis plus j'ai de la chance. Mon corps est mon premier environnement.
In New York, transvestites are my friends. Aphorisms in common : New York is my excess. My knowledge comes from pleasure. The more I have joy the more I get luck. My body as my first environment.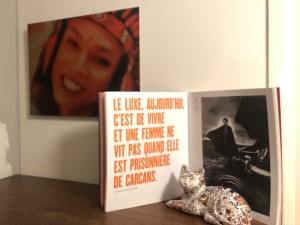 Série de 24 photographies 50 x 75 cm
Edition de 3 + 2 A.P.
Livret, éditions Nadine Gandy.
Achat disponible sur demande : chrystel.egal@me.com
Cliquez ici pour voir la video PRINCESS WITH A PENIS
Film Super 8. 1 minute 10