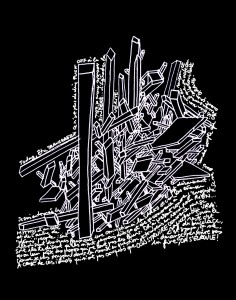 Sincérité / Sincerity.
Today, être transgressif ce n'est plus de dire fuck off à la société mais d'être sincère.
Today, being transgressive is not anymore to say fuck off to society but to be sincere.
(my) Mandalas series.
Spiral writing. The idea of a stable Revolution…
60 x 60 cm
Printed on canvas.
Mounted on a frame.
Edition of 5 + 2 A.P.
Series of 99 hand writing & photographs.