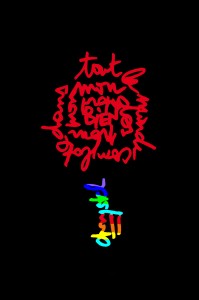 Je suis pronoïac. I'm pronoid.
La pronoïa est partout.
Tout le monde complote.
Dans mon dos.
Pour mon propre bien.
I'm pronoid.
Pronoia is everywhere.
Everyone is ready to stab me in the back.
For my own good.
68 x 102 cm
Printed on fine art paper.
Edition of 3 + 2 A.P.