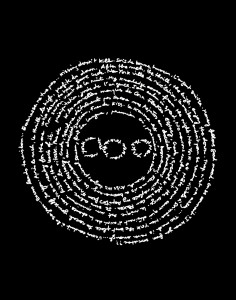 New York
Le risque est un minimum. Risk is the least of it.
Mon savoir vient de la nuit. My knowledge comes from the night.
New York est prête pour ceux qui désirent d'avoir de la chance.
(my) Mandalas series.
Spiral writing… the idea of a stable revolution…
60 x 60 cm
& 30 x 30 cm
Printed on canvas.
Mounted on a frame.
Edition of 5 + 2 A.P.
Series of 48 photographs